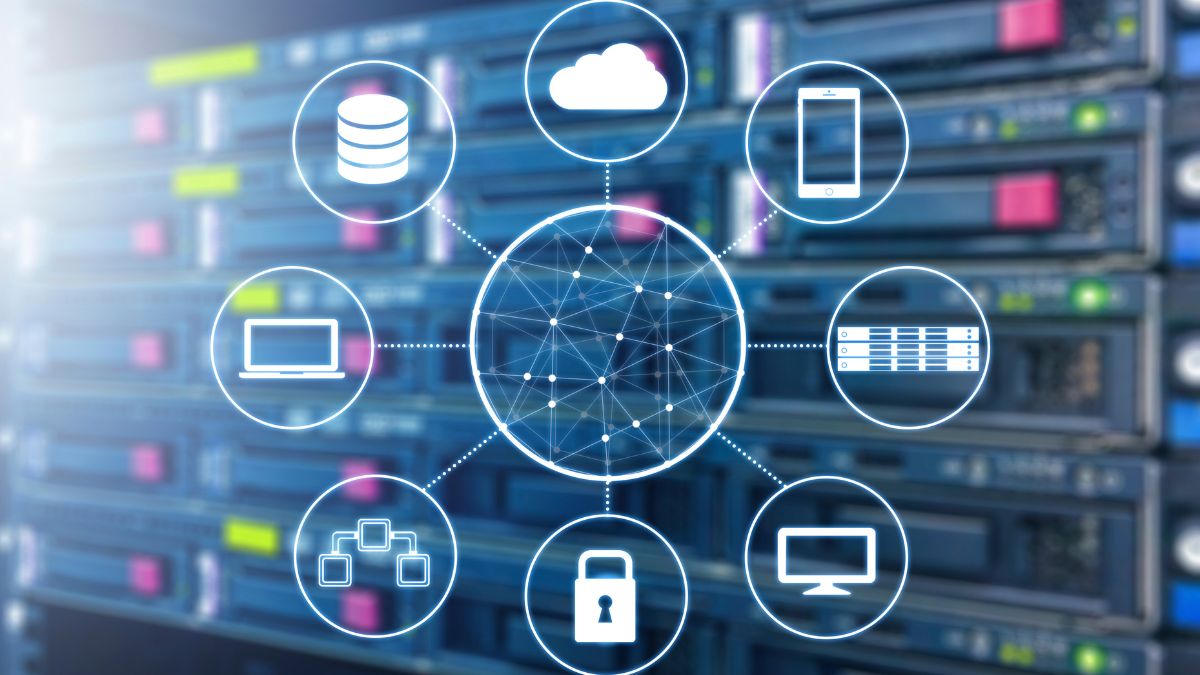 03 Jul

How Much Does IT Managed Services Cost?

There's no way around it: we all need technology to get by, especially when it comes to your business. Phones, internet, computers and other devices—these are critical to your business' success. You also need someone to manage and maintain these technologies. You need an IT department.

There are 2 ways you can go when it comes to addressing your IT support needs:

Hire your own internal team and purchase your own equipment and services, or hire a 3rd-party IT Managed Services provider, or an MSP for short.

If you choose to hire your own IT support, you can't rely on your nephew who just got accepted to DeVry to handle your business' IT needs. You need multiple professionals who can handle complex problems. They also need to cover each other for vacation support or sudden staff departures. Talent like that doesn't come cheap.

The alternative, as we mentioned, is opting for IT Managed Services and hiring a 3rd-party to handle things.
What Is IT Managed Services?
This is a fine place to start. Hiring an internal IT team and providing your own equipment is expensive. Sometimes prohibitively so. We're talking several thousand to tens of thousands of dollars just to get started. Your ongoing maintenance and salary costs are not exactly budget-friendly either.
IT Managed Services allows you to unload your IT burden on a qualified contractor. There are so many ways you can piece together your IT needs with a good MSP, and there are even more providers for every one of those services.
So how do you know what you need? We're glad you asked! That's what we're here to answer today. There are 2 types of IT Managed Services: full and partial.
Full Service
Full IT Managed Services is just like it sounds: everything related to IT is taken care of for you. Your equipment and the surrounding infrastructure are owned and operated by your MSP. Full IT Managed Services also provide real-time network security monitoring, email and web hosting, both on-site and remote support, and a good deal more.
Partial Service
Partial IT Services is also just like it sounds: you pick and choose what services you need from a particular MSP à la carte. Maybe you don't need much more than an internet connection, modem, router and a handful of computers and phones. If so, you can buy those yourself for fairly cheap, rather than renting equipment in perpetuity.
And now onto the big question…
How Much Does IT Managed Services Cost?
It depends
First, a disclaimer: The IT Managed Services industry varies wildly in its offerings from MSPs. It's difficult to get accurate pricing online because most MSPs don't outright advertise their prices (because they're so variable). A truly accurate price can only come from an inspection and quote.
But in general, IT Managed Services can run from $75 per month for bare-bones service and up to $250+ per user per month for an all-inclusive, top-to-bottom service.
Below, we've broken down the available services in tiers, from the cheapest to the most expensive. Here's what you get with each tier:
Low
The cheapest IT Managed Services will typically run you $75–$150 per month. While that sounds like a deal, beware that this is bottom-tier support.
This type of IT support is almost entirely reactive, which is almost never a good thing. Your MSP simply monitors activity on your network looking for issues, then they notify when something goes wrong.
Now here comes the sting: you paid someone to tell you there was a problem, but now you have to pay them—or someone else—even more to fix it.
Sure, you save money on your monthly service fees, but surprise fixes can run you a few hundred to several thousand dollars that you weren't expecting.
Mid-to-High
Now we're getting into some more comprehensive services, and the tier where the majority of MSPs reside. Here you'll also find huge fluctuations in pricing, depending on your needs and the available services in your area.
MSPs in this tier will be more proactive in their IT coverage. They not only monitor your network and systems, they also fix issues when they arise, and often prevent them from happening in the first place. You can't put a price on peace of mind like that.
Services in this tier can carry a flat monthly fee—anywhere from several hundred to a few thousand dollars—or priced per user or per device. Per-user and per-device prices vary significantly between the 2—and even between device types (e.g., $300/ mo for a server versus $50/mo for a computer).
High
If you really need all the IT help you can muster, then consider going into the highest tier and get comprehensive, fully integrated IT Managed Services.
These MSPs offer the same type of technical support as mid-to-high providers, but they also operate and maintain all of your network infrastructure and hardware, from the servers on the backend to the end-user devices.
These services really leave nothing to be desired, but they cost a pretty penny. You can expect to spend upwards of $250 per user per month.
What Affects the Cost of IT Managed Services?
In a nutshell, lots. More specifically, the type of services needed and the level of involvement required from your MSP will significantly affect your bottom line.
A fully integrated MSP will cost more per month than a monitoring service, but you won't have thousands of dollars in surprise costs when (not if) something goes wrong.
Your infrastructure setup also plays a large role in cost. A complex network with lots of servers, access points and end users will cost a lot more than a simple small-office setup.
Here are but a few of the devices and services that could add to your MSP costs:
Workstations and servers
Laptops, tablets and smartphones
Separate Wi-Fi networks for guests and internal users
Email hosting and management
Onsite services and in data centers
Antivirus and antimalware software management
Web filtering
Cloud applications and services
VPNs and other intranet services
Finally, the breadth and depth of your Service Level Agreement (SLA) with your MSP. Your SLA determines how much service your MSP is contractually obligated to provide. If you want 99.999% uptime over 99%, or you want 24×7 support over 8×5 support, you're going to pay more—sometimes considerably so.
How Much Does CompuCorp's IT Managed Services Cost?
We have a wide range of technology services that cover anything you could possibly need from your IT department. Let us count the ways we can help you, along with the costs involved*:
Network Security Monitoring:
How do you keep your network and all of its precious data safe? You let us take care of it for you, of course! Our network monitoring software continuously scans for and immediately alerts of any issues. It also provides analysis so similar issues can be avoided.
COST:
Network security monitoring is entirely quote-driven. It's not possible to provide even an estimate without seeing your setup.
Email Hosting:
Our fully secured and encrypted email hosting also features antivirus and antimalware protections. Furthermore, It's HIPAA compliant. If it's safe enough for them, it's safe enough for anyone.
COST:
Cloud Backup and Replication
Safeguard your data with our cloud backup and replication. These services create digital copies of all your data. In the event of catastrophic systems failure, your backed up data can be restored so you don't lose anything. Similarly, replication services copy data to other offsite servers, so failures at one server won't affect data on another.
COST:
$19.99 per server plus $99 per 1TB of storage space
vCIO
Most small and medium-sized businesses can't afford a full-time CIO to make big technology decisions. Luckily for you, we have a "virtual" CIO, or vCIO, to help you. Our vCIO is essentially a part-time advisor and consultant to help you figure out what you need on an ongoing basis.
COST:
vCIO service costs are also not possible to estimate without a walkthrough and conversation.
Certified Computer and Network Wiring
Professional wiring installation is critical for a well-managed IT setup. You can't have a disorganized mess of wires spilling out of your server rack like spaghetti. You need it orderly and organized. It not only looks much nicer, but it will save you a lot of time, money and headaches when something goes wrong.
COST:
MAXcloud Remote Desktop Protocol (RDP)
Remote desktops and cloud computing have been on the rise in recent years. They offer a good deal more flexibility in both function and cost over traditional computers. Our MAXcloud RDP service gives your users a virtual workspace that can be accessed from any computer with internet access, allowing them to pick up and put down work wherever they are.
COST:
Starting at $149.99 per user
NOTE: MAXcloud service includes support for the RDP application and anything therein. It does not include support for things outside the RDP—such as the computer that's used to access the RDP application. You can supplement this service with either our full MSP or break/fix support options, which we'll discuss next.
Full MSP Support
We take care of everything. From providing the infrastructure, hardware and software to end-user training and support, you won't have to worry about a thing.
COST:
Servers: $250 per server per month
Workstations & laptops: $50 per device per month
Hosted network: $300 per site per month
Break/Fix Support
If full MSP support is a little beyond your means or needs, our break/fix support is affordable and quick to respond. Break/fix means we fix things when they break (easy enough, right?), so you only pay for repairs when you need them. You pay less up front, but potentially more with surprise fixes.
COST:
*As with all other prices on this page, these are starting points meant for general reference—not an actual quote. We work hard to provide competitive quotes for all services based on an inspection of your workspace and a conversation with you about your needs.
How Can CompuCorp Help You?
Another great question! We can do it all, as you've just read. We'll help you any way you need.
Don't know what you need? Take our assessment to find out!
You can also check out this video to learn more: