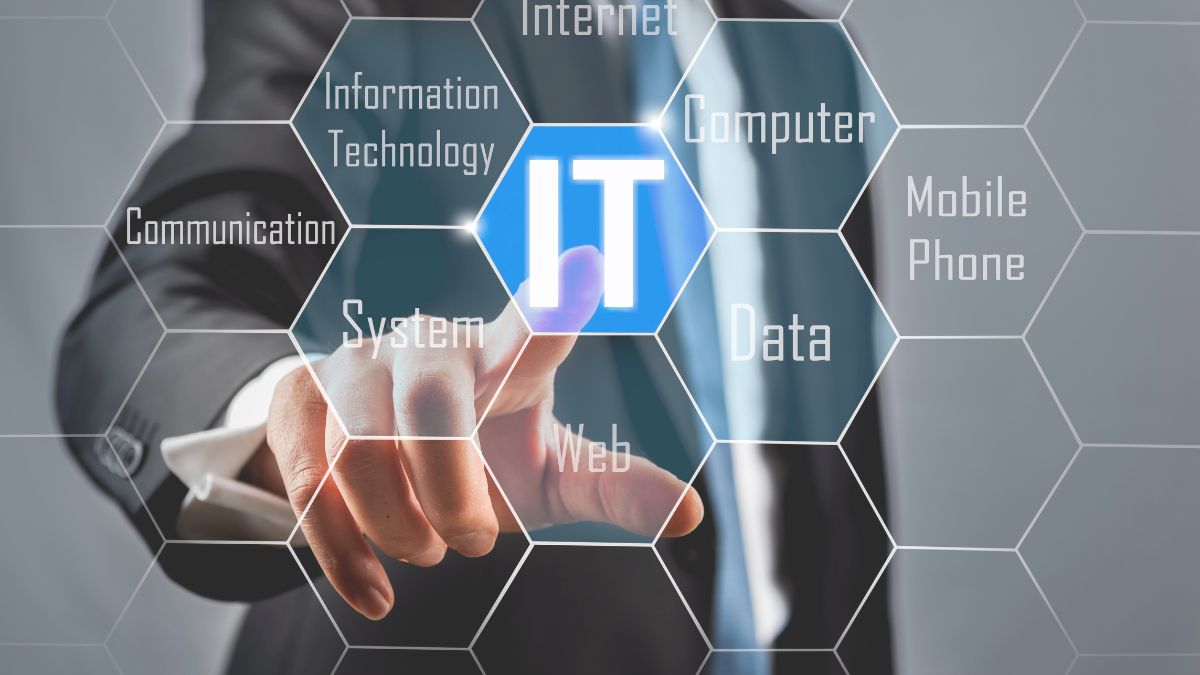 20 Apr

The 5 Biggest Benefits of IT Managed Services for Small Businesses

Running a small business is no easy feat. It's a balancing act with a lot of give and take. A huge part of that balancing act is managing your IT needs: your hardware, software, and the people who can put it all together and keep it running smoothly.

Managing your own IT department can be tricky for smaller businesses that don't always have the capital for big purchases or repairs. But you cannot skimp on IT. Don't entrust your entire company to the neighbor kid who just got into DeVry.

Luckily for small businesses, IT Managed Services exists to make their lives easier. IT Managed Services is, in a nutshell, a contracted, 3rd-party IT department that handles all your technology needs.

So why should you go with an IT Managed Services provider? Check out these 5 huge benefits!
Get secured and compliant
Hackers, cybercriminals, and just general bad actors have been trying to exploit technology in myriad ways since technology became a thing. That was probably to be expected.
2021 has been something else though. The FBI advised at the end of last year that 2021 would see an uptick in cyberattacks, and they weren't kidding. Soon after the new year, businesses of all sizes all across the country—including some here in Central Ohio—were hit with a brutal ransomware attack by a group of Russian hackers, locking down their systems and demanding millions of dollars in ransom.
Falling victim to a cyberattack is devastating for any business—even more so for smaller businesses. If your systems are breached and your data compromised, it could take months or years to recover, if you do at all.
To protect your business, you need a robust cybersecurity system in place:
VPNs to keep your internet connections and your internal systems secure, even while working from home
Malware protection and virus scanner programs
Multiple, daily data backups on different storage media (including off-site backups)
Encrypted email messaging with spam blocking and malware detection
Network management and maintenance programs with real-time scanning and alerts
An emphasis on sensible IT policies including password requirements, limiting access to sensitive systems and conducting regular employee training
Don't forget physical security! Keep important data and equipment behind locked doors, implement good lighting and surveillance systems, and again limit access to sensitive areas
CompuCorp offers all this and more. We're even completely HIPAA compliant and work with several healthcare providers around the area.
Minimize network downtime
A steady and reliable internet connection is essential to running any business, and minimizing downtime is a critical but overlooked factor. Network downtime is an absolute productivity killer—and where goes your productivity, so goes your revenue.
Whether it's for scheduled network maintenance or legitimate network issues, you need to make sure your systems are online as much as possible.
99.999% Uptime. That's five 9s!
You'll hear a lot of IT companies talk about uptime. Unsurprisingly, uptime is the opposite of downtime. It means your system is up and running.
When it comes to measuring uptime, all businesses should aim for at least 99.99% uptime. Out of 8,760 hours in a calendar year, that leaves you with 53 minutes of downtime per year. That sounds great, but it could be better!
CompuCorp offers 99.999% uptime, meaning it's down for less than 6 minutes per year. You can't beat that kind of reliability.
You can rest easy that your systems will remain operable 99.999% of the year. Don't settle for anything less—think about what you can do with all that extra time!
Focus on growth
Invest that extra .009% in bettering your company. You'd be surprised how that spare time adds up. Take a step back and identify opportunities for improvement, then strategize on how best to get there. Before you know it, your effort is paying off with burgeoning sales and a growing business.
If your sales are a little flat, maybe revamp your marketing or invest in employee training. Maybe your production could be better, take a look at improving processes or upgrading equipment. If everything's running smoothly, then maybe just take a deep breath and relax for a moment.
Pay one flat rate
Running an in-house IT department can get unexpectedly expensive real quick. You're on the hook for maintenance costs and repairs and replacements, none of which comes cheap. Good IT techs and system admins are costly too, but they more than earn their keep.
With IT Managed Services, you don't have to worry about surprise repairs, not to mention the startup costs of all the networking equipment you'll need, which exceed 5 figures in the blink of an eye.
You get all the IT support you need for 1 flat rate built around your needs. Pick and choose what services you need or bundle it all together for the most streamlined and proactive support.
Rise to the competition
Like we said earlier, running your own IT department costs big bucks, which is not something small businesses have a lot of. For your bigger competitors, this isn't a problem. They've got CIOs and an army of network engineers, system admins, and techs ready to tackle whatever problems arise.
You can have that too! But for a fraction of the cost. With IT Managed Services, you get pro support when you need it the most. You don't have to break the bank to get help either—we're just a call away and offer full remote support with in-office help available for bigger problems.
How Can CompuCorp Help You?
Don't let your IT troubles hold your business back. If you're struggling to keep up with your own equipment—or you just don't want to deal with it anymore—then make the switch to CompuCorp.
Don't know what you need? Take our assessment to find out!
Still have questions? Read some FAQs here.**Contact us here or call us at 614-245-2187 to speak with our experts about what we can do for you.**